About Veotec
Veotec specialises in the design and fabrication of equipment used in a wide range of industries including Power Generation, Oil and Gas, Marine and Transport. It offers a custom design and fabrication service to its customers.
Primarily, Veotec products are used to protect and extend the life of equipment including diesel and gas turbine engines, HVAC systems in the harshest conditions from Arctic cold to desert heat and sand.
Background
Veotec was established in 2007 and offers a full range of products to suit your needs. 
Since 2007, Veotec has supplied a number of major companies, in all of the industry sectors it supports, with air intake systems to protect against the ingress of water and salt. Veotec's products have also been applied in other industries including commercial buildings and the nuclear industry.
We have developed a number of unique products and solutions to help our clients achieve the results they require.
Global Scope
In 2012 Veotec expanded into the US and opened an office in Burnsville, Minnesota. The US office is able to offer local technical support, product selection and fabrication.
In 2019 Wozair fully aquired Veotec Limited after acquiring a majority shareholding in June 2017 . Wozair are specialists in the design and manufacture of high integrity heating, ventilating and air conditioning (HVAC) equipment for offshore oil and gas, nuclear, marine, petrochemical, pharmaceutical, process and energy sectors. All operations have been moved to the Wozair UK site in Gillingham, Kent.
Wozair opened its first international office in Singapore in 2003, followed by Houston in 2006 and Dubai in 2007. Wozair factories have been opened in Singapore, Malaysia and Houston to go with their primary manufacturing base in the UK.
The Wozair Group
Through strategic partnerships, Wozair has grown to become a market leader in its field. Each company that Wozair has partnered with bring a unique offering and expertise to enable Wozair to offer a broader, more complete, product solution.
As well as Veotec Limited, the following companies form part of the Wozair Group.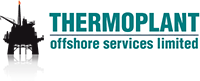 Thermoplant Offshore Services Limited are specialists in the design and manufacture of high-quality heating, ventilation and air conditioning/refrigeration systems for the onshore and offshore Petrochemical and similar industries.
Find out more at www.thermoplant.co.uk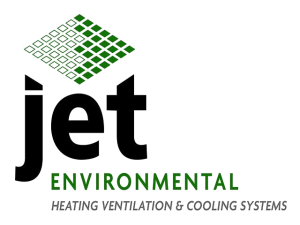 Jet Environmental are experts in the design, manufacture, installation and maintenance of heating, ventilation and cooling systems in industrial, warehouse and commercial buildings.
Find out more at www.jetenvironmental.com
Quality Management System
The Wozair Group are continually striving to improve its system in all key areas of the business. The company and its employees are dedicated to a policy that ensures our products and services meet and exceed the requirements of customers' expectations for quality and performance excellence.